Web of Light with Gaia, Rhea, Demeter and Persephone
TAG Masterclass for December: Web of Light
First 17 minutes Transcribed from Web of Light video:
This month is about balancing the Ascension energies because there is a huge amount of energy coming through this month with so many portals open and this is just the time. These Goddesses explain the Web of Light.
There are a lot of changes in the air with Ascension and we need to balance these energies because they are largely masculine in nature. That is because these energies are coming through for change and to really shift us and so a little balance with feminine energy is also helpful.
They have also come to help us with connecting to the ascension web of light in general, and understanding our starseed mission. Because we have all come here with a mission— and we really need to make the way for understanding of that—which is to that we need to vibrate a little higher, so we can get the information that we need.
Liquid Reiki Sound Healing channeled from Gaia to balance energy to receive information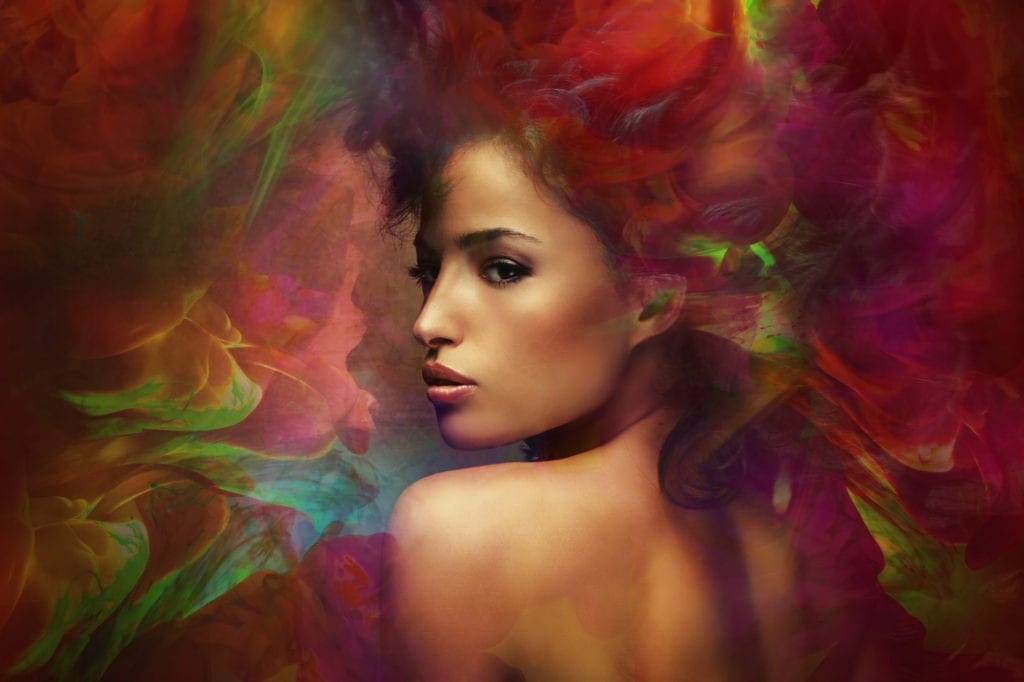 First, I would like to bring in Gaia to ask what is the web of light that she is talking about.
Gaia: I come to you because we are one. You have chosen this mission of coming to Earth to be here at this time to help in some way— and though I am the guardian of this portal, of Earth, I am also aware of your star mission from the plane that you originally come from or that you have come from most recently. You have a purpose here and we will work together to bring in Ascension. There are many beings of light that are pouring in high energy this month.

You will feel many symptoms from this—lethargy, perhaps some negative symptoms of old thought patterns for they must be released finally— you must release them or work on them for they have come up highlighted for you to see them and to release them.

You will feel a growing sense of excitement once these have been released for you will feel a change in the air, and though you may not understand what it is it is a great benefit to you.
Many worries of the third dimensional realm will be released and we would like you to match your vibration higher so that you can sail and flow through these energies with our help of course. It is always granted when you ask.
The web of light itself is the new Ascension grid.
It is becoming brighter and stronger for you are coming closer to the time in which it is your full reality. Though you must keep a foot in the 3D reality here you now have a firm hold of the 5th dimensional reality as well.
And if you feel that you aren't there yet this month can certainly get you there.

Remember to take time for yourself to connect to this web of light. Feel it growing stronger as it connects to you—as it swirls around you and as it connects to your ascension grid above you from the central sun— coming together these two webs of light are everything you need to go forward. Feel them connect, feel them swirl. They are here to help you.
Bringing in Archangels in each corner for Transmutation to Love
Rachel: What she shows me is this exercise that we will do— and I talk about it a lot and you will hear other wonderful lightworkers talking about it as well — bringing in the horizontal plane of angels. Every morning I do this, and before I did this recording I also did that— bringing in AA Michael in the South with fire, AA Ariel and Raphael in the North with Air, AA Uriel in the North with Earth, and AA Gabriel in the West with water.
Then moving on to the vertical plane where I connect deep into new earth, and unplugging from the fifth dimensional Earth —and inviting Gaia and asking Sandalphon also to assist bringing in this web of light up into the heart.
Then above calling in Metatron, and bringing that web of light of the golden central sun and Ascension energy — and bringing that in as well into the heart — and these two energies surrounding and moving in a flow around me.
That's really neat and it's really an important practice that I hope you will do as well. I call it a Sacred Circle or Sacred Sphere.
Rhea speaks of the nature of 5D Earth and Physical Earth
Rhea: Some of you may be confused between the idea of the physical earth and the fifth dimensional Earth because there is some crossover, of course. Your physical Earth— the dirt, the nature, and all that is there that brings you into focus of the I AM presence.
It is their nature and the beauty around you that reminds you of this incredible plane of existence, which you fought very hard and validly to accept this mission of coming here into this human body— in this third dimensional existence for this reward of bringing it into a higher dimension.
I encourage you just because you are connecting to this web of light and connecting to these fifth dimensional realities does not mean that you release nature and the physical aspects of this Earth.
I encourage you to sit in nature — to put your hands in the dirt — to keep your dirt clean of pesticides and anything that can interfere with Earth's cycles.
We ask you to find natural alternatives for your plot of land or garden and not to use any pesticides or weed killer or anything of that nature for it disturbs the creatures of this land and it disturbs the Earth and the purity of it.
Perhaps you already know this but I wish to say it in case you don't. Put your hands in the clean dirt. Call in your helpers. Call in us— the goddess of Earth. Call in your elemental friends— the fairies, gnomes and elves and all that you are connected to.
Call in your higher self and then call in the web of light. This is a separate exercise from calling it in, in your protected space maybe near your altar inside but to also do it outside. You may need a heavy coat. You may not even be able to reach the earth from where you are— perhaps there is much snow and ice— in this case I ask you then to touch the bark of a tree instead. This is a very important practice that we wish you to connect to often. You do not need to do it everyday but you will know when you need to do it. I recommend at least thrice or twice weekly. Connect with us in this way.
Rachel: I like to think about that. That is interesting that she says that it's a little bit separate from the other exercise.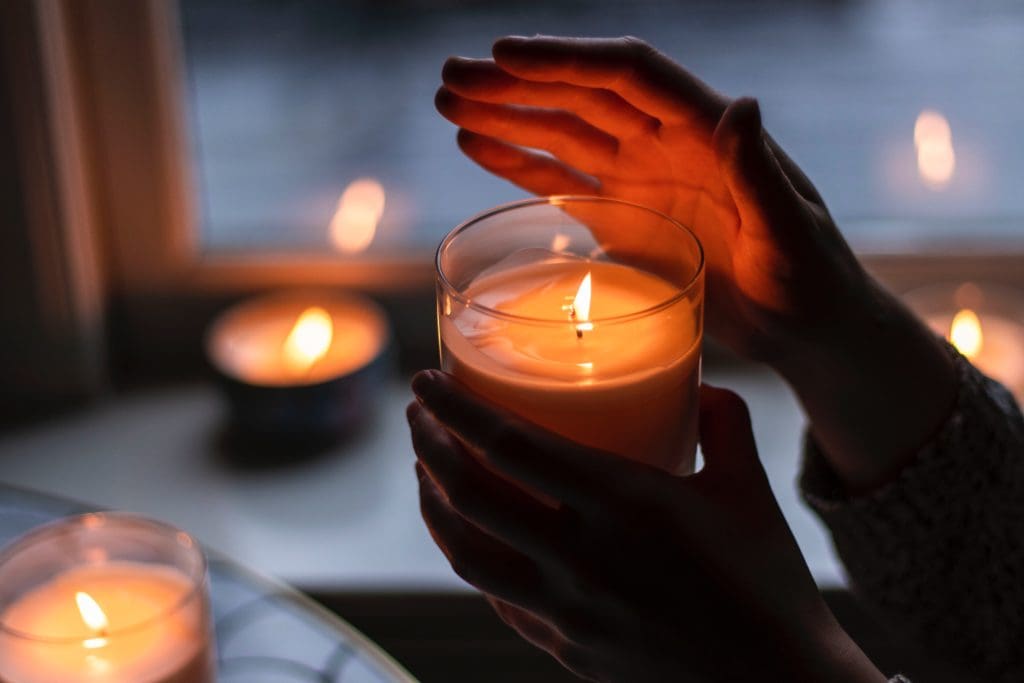 Demeter talks of flame and the fifth dimension
Demeter: I come to tell you about your human connection with fire in this time. I have come at this perfect time to illustrate to this being as her candle as just gone out.
Candles are a great way to connect to this flame of fire which is a great force in the fifth dimension.
In your dimension it is a flame that you use to live to stay warm and to eat and nourish your body in different ways.

In the fifth dimension it is a different force of clearing and you may know it well from dragons and their clearing power.
You may also know that there is some cross over there as well as sometimes even destructive fires can build new infrastructures in the earth with beings such as mushrooms and others.
And that there is sometimes a benefit to fire to rebirth of your land, but that is of course a complicated idea in the 3D Earth because there is much infrastructure on the Earth that is unnatural and the fire of it causes more chemicals to be released into this Earth plane.
However, my point is that fire is a connection to the web of light as well.
And you can do a very simple exercise to connect to this.
This will also help you nourish your body as you bless your flame in whatever way that it comes to you.
Even if you are plugging in an appliance into the wall you may think of the warmth of the flame even as a form of electricity— you may think of that as nourishment or a flame as well.
You can think of it when using an electric stove. You may think of that as a flame.
And on an altar— to burn a candle and invite that flame— clearing away the old 3D.
Invite this flame to connect you to the fifth dimension— to nourish your food in a way that nourishes you for growth, and to use this flame also to invite it and clear you of lower densities that you are now shedding as you begin to vibrate higher and higher.
Rachel: That's interesting, my candle did go out just before and I was wondering if I should light another.

Connect to the web of light through symbols of numerology and symbology, Persephone
Persephone: I invite you to connect to the web of light through symbols of numerology and symbology.

I ask you to pay attention to numbers and to learn what each number represents in whichever way you would like to translate it and to use this to connect to us, your guides and helpers and to connect to this web of light.
Numerology is more important than you'd think and can give you a great service of connection to the other world— for us as beings of light in the other world, the other side, on a higher vibration, in the 5D, beyond the veil— however you wish to see us— we use numbers and symbols to connect to you and it is quite important that you know that it means.
In this way you can connect to us very easily if you have a system of connecting with numbers and with signs.
This can help you for when you are mired in the 3D and you see a sign— this can suddenly flip you back into a higher vibration as you remember to connect to us— to higher beings of light.
This is very important for this is how we reach you in this state when you are too plugged in to the third dimension.
So when you see a sign or a symbol you may create a habit to unplug from the third dimension, and plug yourself back into the fifth dimension with us and mother Gaia and this beautiful Earth which will hold your spirit for some time to come and the Ascended world will be a great relief from this one.

When your mission is complete you will have time to truly enjoy it, but I urge you to enjoy your life now. Do not wait for the ascended life to enjoy life and part of your learning in this life is learning to find joy, flow and beauty even when it is difficult — the reward will be great.
Please watch the rest of the Masterclass to hear the rest! I'd love to have you in my Monthly Community, TAG Lightworkers.
Receive Exclusive Content Monthly with TAG Membership
The Age of the Guru is over. Join TAG Lightworkers to be empowered so that you can get your own messages, shine your light as a Lightworker, get encouragement to practice daily, and stay on the cutting edge on your Ascension Path.⁠ ⁠
This community has over 55 programs full of Masterclasses like this one, Lightworker Classes, Attunements to different Light Beings and Guides, Healing Meditations, Manifesting Sigils, and more! It is not only a deep library of learning but also a beautiful community!
Whether you are a Spiritual Seeker who wants to uplevel in Ascension or a Seasoned Lightworker, there is much that you can learn in TAG.. and have fun doing it! Are you ready to ace ascension?⁠ ⁠
TAG is for you if :⁠ ⁠
🌟 You are a dedicated Spiritual Learner or a Lightworker with your own business.⁠ ⁠
🌟 You are experiencing Ascension Symptoms and would like to get help and healing from Spirit Guides and Helpers who are there to help you assimilate all the new energies constantly coming in.⁠ ⁠
🌟 You want to know what is always happening NOW on this Ascension path and share with a Community.⁠ ⁠
🌟 You long to be a part of a Soul Group.⁠ ⁠
🌟 You wish to speak and connect with all types of Beings, like: Illumined Masters, Archangels, Galacticals, and Elementals for healing yourself and others.⁠ ⁠
🌟 You want a better understanding of WHY you came into this human life.⁠ ⁠
🌟 You want to open your Psychic Clairs even more, and continue to UPLevel with a Soul Group.⁠ ⁠
🌟 You struggle with shadow work, empath boundaries, protection, or abundance and want to learn how to spiritually overcome these issues to live your best life.⁠ ⁠
👉🏽 If this community sounds like one you'd like to try out, you can join TAG Lightworkers here! We would love to have you!